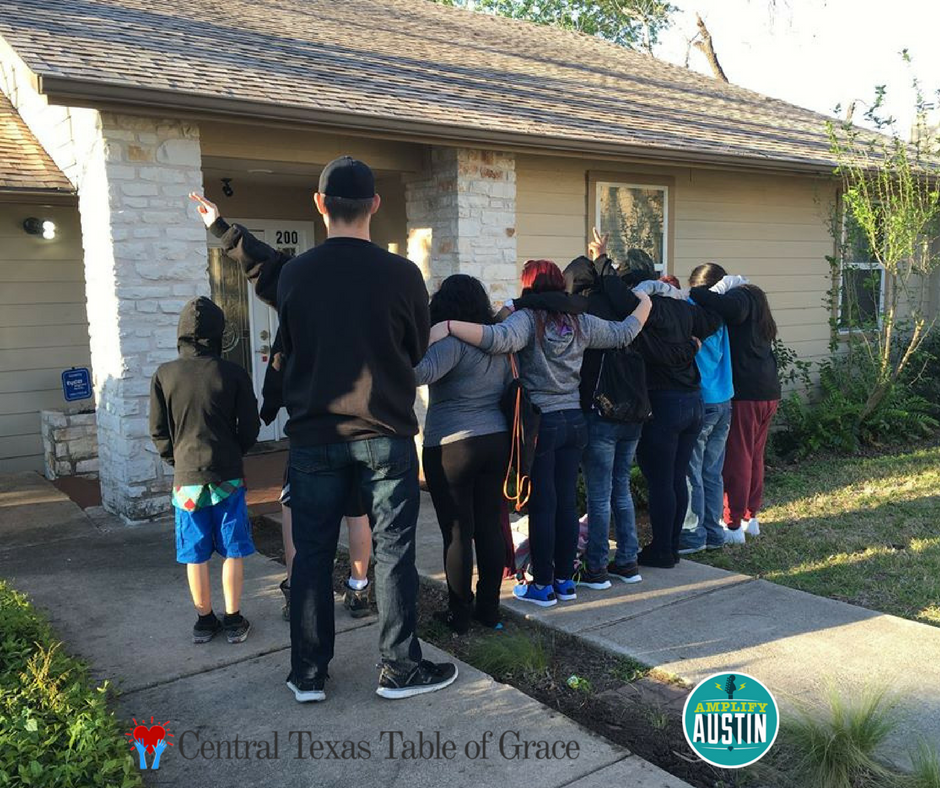 Hello Friends,
Central Texas Table of Grace is excited to participate in Amplify Austin for the second year in a row! Amplify Austin is an annual city-wide day of giving that connects our wonderful neighbors and friends to the non-profits they care about, and we hope that Central Texas Table of Grace is one of the organizations you support!
Amplify Austin starts at 6 pm TODAY, March 2 and ends at 6 pm tomorrow March 3. That is 24 hours of impact from generous donors like you! Our goal is to raise $10,000 to continue to provide support to our kids.
Central Texas Table of Grace is a 13-bed emergency shelter, serving foster children ages 6-17. We practice Trauma Informed Care and focus on the enrichment of our kids' lives. CTTG provides these youth with welcome baskets when they first arrive consisting of basic hygiene and comfort needs, we plan weekly fun activities, and most importantly we offer a stable support system. At our shelter, one of the most important things we can do for our kids is to let them BE A KID!
To reach our goal, we need your help! There are two ways to do that:
1. Visit the Central Texas Table of Grace Page on the Amplify Austin website and click the green "donate now" button to schedule a donation.
2. Forward this email to friends, family, and coworkers and ask them to support CTTG or share our Central Texas Table of Grace Page on your Facebook, Twitter or Instagram account.
Thank you so much for your generosity! Through the donations of caring people like you, Central Texas Table of Grace has been able to provide shelter, resources, and fun experiences to over 100 foster children in less than two years. We hope to continue to make that number grow and to expand the scope of our program.
THANK YOU to all!