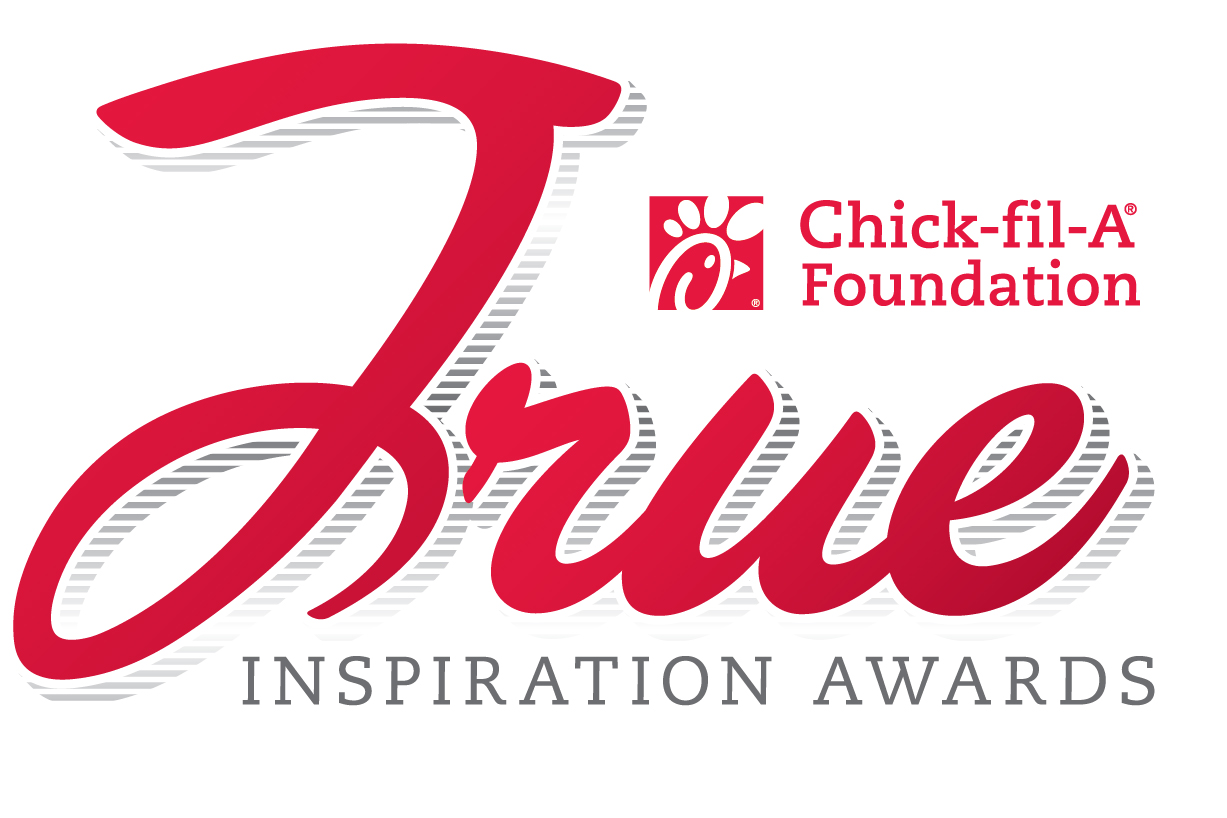 Central Texas Table of Grace is a finalist for the Chick-fil-A Foundation True Inspiration Awards!
The Winner Receives $75,000!
YOU Can Help Central Texas Table of Grace Win!
It ALL Comes Down To VOTES.
Here is how you can vote . . .
2. Sign up. You can create a new user name and password, or sign into the App through your Facebook account.
3. From the main screen scroll down until you see this screenshot. Click on 'Vote'.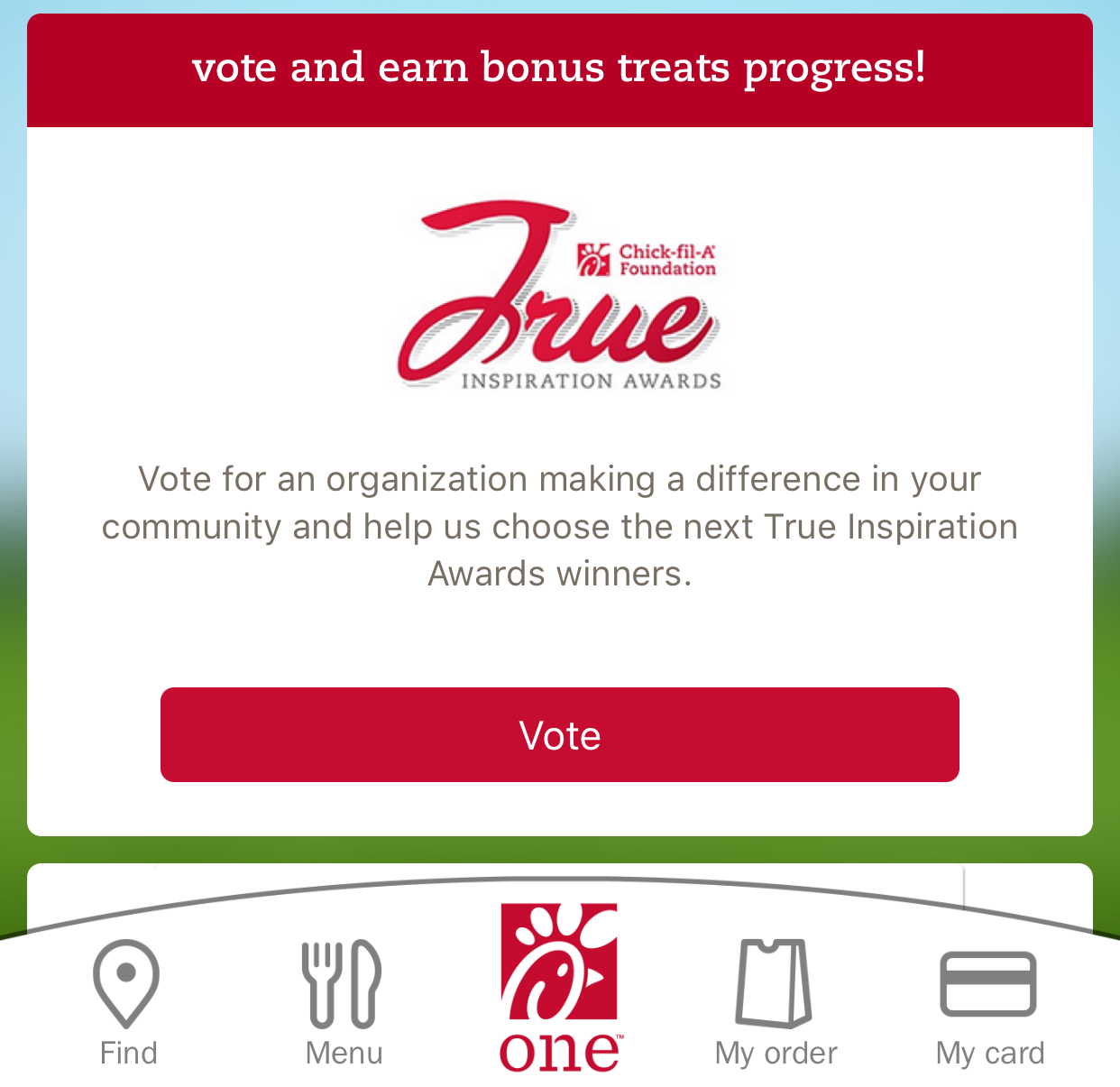 4. Click on 'Southwest', then 'Continue'.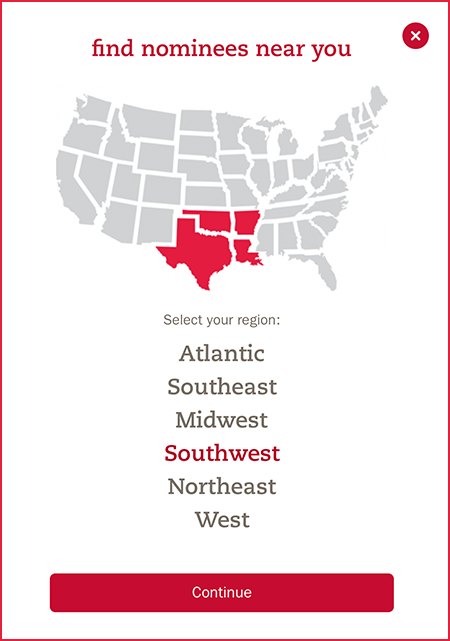 5. Click the circle for Central Texas Table of Grace, Inc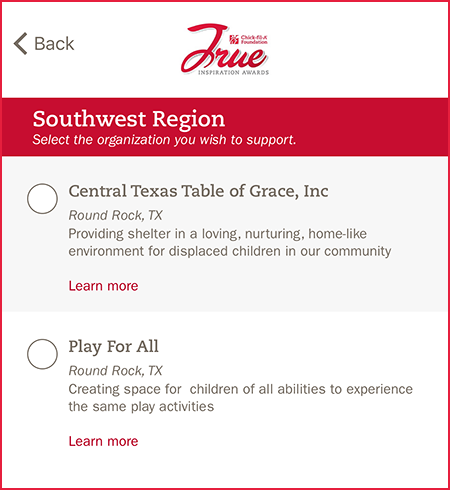 6. Click on PLACE MY VOTE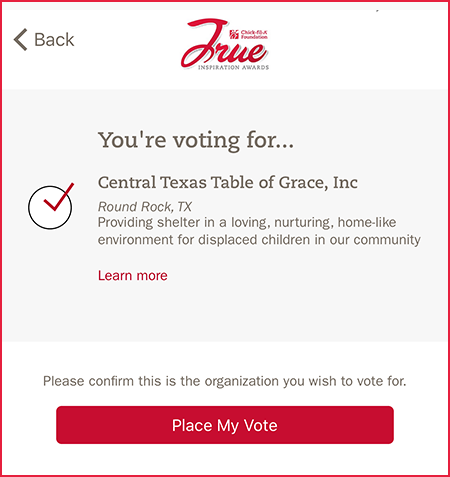 One last but significant thing, please click the social media buttons below and encourage your friends to vote.