Stacy is the Founder/President of Central Texas Table of Grace. She is an inspirational and motivated leader who manages the offices, fundraising, and day-to-day operations of the organization. Stacy worked in the Insurance & Financial industry for 8 years where she gained valuable experience in everything from relationship building and networking, to training and management of her own full-time and part-time employees, to creating and implementing successful business plans. As someone who was once in foster care herself, she is uniquely positioned to provide shelter for children who need it the most.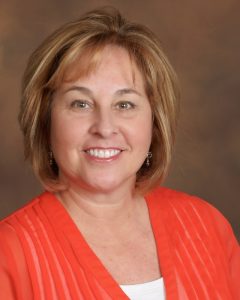 Nancy Nauert King
Nancy was born and raised in Austin, Texas and attended McCallum High School, Class of 1979. She graduated from Southwest Texas State University in 1983 with a Criminal Justice degree. She worked for Harris County Adult Probation as a Probation Officer from 1983-1987. She is married to John King of John King Construction and has 3 wonderful children, Katie, John David, and Daniel. For the last 27 years, she has been a stay at home mom who never got to stay at home. She has been very active and involved in numerous volunteer activities with her children's schools and with her church home Covenant United Methodist Church. She has also volunteered for "The ARC", Far Northwest Caregivers, and Partners in Education AISD. We are very excited to have her passion and energy dedicated to our mission here at Central Texas Table of Grace.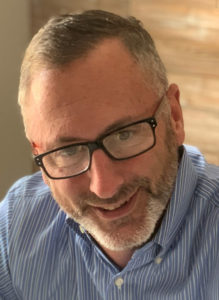 Bill Krassner
Bill is the Secretary for Central Texas Table of Grace. Along with secretarial duties such as keeping minutes and other record keeping, he is essential to the entire process of running the shelter. Throughout his career, Mr. Krassner has specialized in recruiting, training and development of management teams in conjunction with effective project management and new business startups in the real estate and restaurant fields. Strengths include real estate site location, analysis, and negotiation resulting in successful development and business openings. Mr. Krassner's focus and dedication have resulted in improving systems efficiency, policy implementation, problem-solving, employee motivation, budget production and adherence, profit and loss analysis and production, as well as successful concept development and branding. He has a Bachelor of Science in Psychology from Ohio University.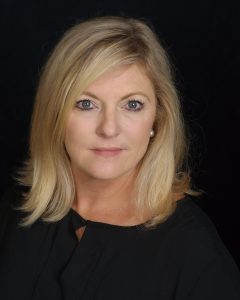 Valerie Gammon
Valerie graduated in 1980 from Snyder High school, a small town in West Texas. She then went on to graduate from the University of Texas at Austin with a degree in elementary education where she met her husband of 34 years, Tom. She began her teaching career in the Austin Independent School District at Oak Hill Elementary but then soon took a position in the Round Rock Independent School District. During her 30 year career as an educator, Valerie taught elementary school, middle school, and served as an instructional coach for the University of Texas Charter School. Valerie and Tom have three sons: Andrew, Matthew, and Will. Matthew married and blessed their family with a daughter-in-law, Valerie. Yes, there are two Valerie Gammons. In March, Valerie and Tom welcomed their first grandson, Grady Wilson. Valerie and Tom attend Hill Country Bible Church.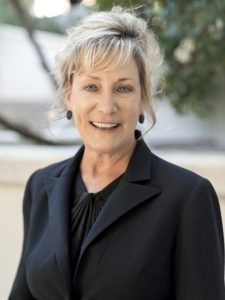 Linda Eddleman
Linda was born and raised in Baytown Texas.  She graduated from Southwest Texas State University in San Marcos in 1983 with a BBA, concentration in Accounting.  Linda married Don, her high school sweetheart in January, 1984. They have 2 grown married children and 2 grandchildren.  Linda currently works as an Account Manager alongside her husband who is a partner of EFG&M, L.P. an employee benefits firm.  Linda and Don lived in Round Rock for 23 years and now live in Georgetown. They attend Hill Country Bible Church. They love and have a passion for children.  They have been very involved in the Texas Baptist Children's Home for over 25 years. Linda loves spending time with all of her family and friends, reading, walking/running and thoroughly love the outdoors.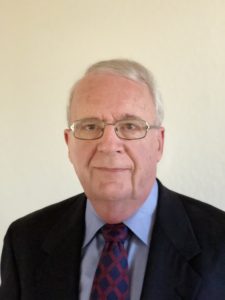 Pat Zurlinden
Pat Zurlinden is a senior executive consultant providing Interim CEO and CFO services. He has over 30 years of experience as a financial executive in the utility, automotive, financial services and nonprofit industries. Pat served on the Board of Vista Maria for 14 years and was CFO for 5 years. Vista Maria provides foster care for 80 youth and residential mental health services for 150 teenaged girls in Michigan.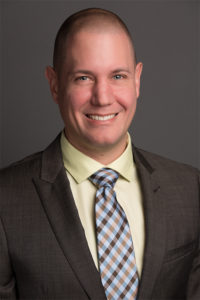 Travis Wilkes
Travis Wilkes has served the City of Round Rock since 2014. He was hired as the City's Building Construction Manager and was promoted to the Assistant Director of General Services in 2016. In his current role, Travis is responsible for facilities operations and maintenance, as well as building construction. Travis has a total of over 20 years of management and operations experience, including commercial and residential development, and is a veteran of the U.S. Marine Corps.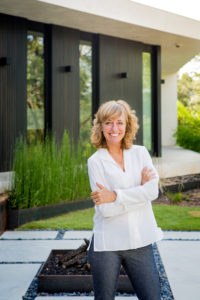 Tamara Carlisle
Tamara Carlisle is an entrepreneur with more than 30 years of experience building and running companies such as Big Kids, Inc., the leading distribution company for independently produced children's entertainment; Lights Out, Inc.; and other business ventures.
In addition, she has been heavily involved in real estate and has bought, remodeled and sold numerous residential and commercial properties over the past 15 years. In addition to running Blair & Carlisle Homes with partner Donna Blair, Tamara leads the majority of staging projects at Blairfield Realty, which she joined in 2012 as the VP of Operations.
Tamara is passionate about children's issues and has played key roles in fundraising for Austin High School's Academy of Global Studies as well as numerous elementary schools in Austin. She also served as Board President for the non-profit Kathy Dunn Hamrick Dance Company for 10 years.
Tamara resides with her partner Donna Blair in Barton Hills and is so proud of her daughter Gracie, a junior at TCU and son, Max, a freshman at Miami University at Oxford, Ohio.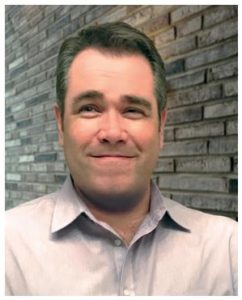 Chad Randall
Chad Randall is the Owner, Managing Director of Who-U-R Marketing, LLC. Chad specializes in creating and implementing marketing plans that target brand development, customer awareness, and business growth. With over 20 years of sales and marketing experience, Chad has led the marketing departments for five companies, including two large international corporations. He has also sat as a marketing committee member for Hubbell Lighting, one of four divisions of Hubbell, Inc., a 3.7 billion dollar electrical and electronic products manufacturer.
Chad has worked for fifteen years with companies throughout the United States and Canada to assist in product and service trainings. He served for two years as a member of the International Trade Policy Committee and the Technology Policy Committee of the National Association of Manufacturers (NAM). Chad has also been the guest speaker for multiple state and regional chapters of the: Illuminating Engineering Society (IES), American Institute of Architects (AIA), American Society of Interior Designers (ASID), and North Texas Statesmanship Society.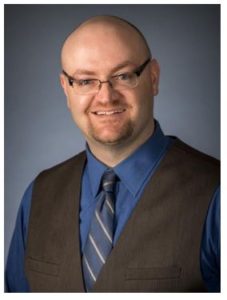 David Church
David is an experienced senior leader with over 20 years of background in project management, consulting, education, process improvement and mentoring. David has been with Bank of America since 2004, with his current role as a Senior Vice President, Senior Delivery Lead focusing on strategy for the Consumer Lending Technology department. In addition to his corporate experience, David has taught at four universities in the subjects of project management, process improvement, organizational behavior and leadership. His active educational involvement is with Cal Lutheran University, where he created a Project Management course for their Executive MBA program, as well as with National University where he created a Process Improvement Management course for their undergraduate program. From 2003 - 2005, David also was part of the volunteer leadership team for the Covenant House of Southern California, which looked to help displaced youth with transitional services and care.
David resides in Southern California, and in his free time enjoys following current events, stand-up comedy and movies.