Stacy is the Founder/President of Central Texas Table of Grace. She is an inspirational and motivated leader who manages the offices, fundraising, and day-to-day operations of the organization. Stacy worked in the Insurance & Financial industry for 8 years where she gained valuable experience in everything from relationship building and networking, to training and management of her own full-time and part-time employees, to creating and implementing successful business plans. As someone who was once in foster care herself, she is uniquely positioned to provide shelter for children who need it the most.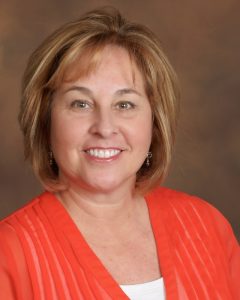 Nancy Nauert King
Nancy was born and raised in Austin, Texas and attended McCallum High School, Class of 1979. She graduated from Southwest Texas State University in 1983 with a Criminal Justice degree. She worked for Harris County Adult Probation as a Probation Officer from 1983-1987. She is married to John King of John King Construction and has 3 wonderful children, Katie, John David, and Daniel. For the last 27 years, she has been a stay at home mom who never got to stay at home. She has been very active and involved in numerous volunteer activities with her children's schools and with her church home Covenant United Methodist Church. She has also volunteered for "The ARC", Far Northwest Caregivers, and Partners in Education AISD. We are very excited to have her passion and energy dedicated to our mission here at Central Texas Table of Grace.

Bill is the Secretary for Central Texas Table of Grace. Along with secretarial duties such as keeping minutes and other record keeping, he is essential to the entire process of running the shelter. Throughout his career, Mr. Krassner has specialized in recruiting, training and development of management teams in conjunction with effective project management and new business startups in the real estate and restaurant fields. Strengths include real estate site location, analysis, and negotiation resulting in successful development and business openings. Mr. Krassner's focus and dedication have resulted in improving systems efficiency, policy implementation, problem-solving, employee motivation, budget production and adherence, profit and loss analysis and production, as well as successful concept development and branding. He has a Bachelor of Science in Psychology from Ohio University.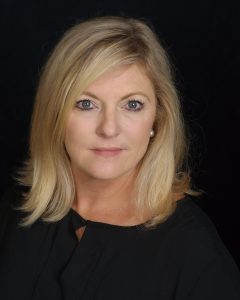 Valerie Gammon
Valerie graduated in 1980 from Snyder High school, a small town in West Texas. She then went on to graduate from the University of Texas at Austin with a degree in elementary education where she met her husband of 34 years, Tom. She began her teaching career in the Austin Independent School District at Oak Hill Elementary but then soon took a position in the Round Rock Independent School District. During her 30 year career as an educator, Valerie taught elementary school, middle school, and served as an instructional coach for the University of Texas Charter School. Valerie and Tom have three sons: Andrew, Matthew, and Will. Matthew married and blessed their family with a daughter-in-law, Valerie. Yes, there are two Valerie Gammons. In March, Valerie and Tom welcomed their first grandson, Grady Wilson. Valerie and Tom attend Hill Country Bible Church.

Kristi Bradley is the Treasurer for Central Texas Table of Grace. She was born and raised in Nashville, Tennessee. She graduated from The University of Mississippi with a Bachelor of Accountancy and a Bachelor of Business Administration. She is a licensed certified public accountant. Kristi is active with her church, The Austin Stone Community Church. She joined the board in August of 2016 after meeting Stacy Johnson and being inspired to get involved with the Central Texas Table of Grace mission.