Below is an overview deck that provides a description of our non-profit organization, our programs, accolades and more.
General Icon without text
This icon reflects the heart and caring we give to the foster youth in our care.  You'll see this icon used throughout our site.  The icon should not be used in place of the logo, but should be used as an icon, watermark, accent mark, etc.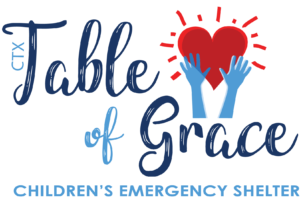 Shelter logo with text
This logo aligns to our emergency shelter for foster children, ages 6 – 17.

Grace365 logo with text
This logo aligns to our Supervised Independent Living program for foster youth, ages 18 – 21.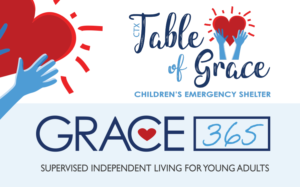 Combo logos with text
This combo logo shows both our programs' logos, with the heart logo as well.  This is a good logo to leverage to reflect the totality of our programs.
Stacy Johnson (CEO / Founder) - Headshots
Stacy Johnson (CEO / Founder) - Bio
After leaving an alcoholic and neglectful mother and entering the foster care system at the age of two, Stacy Johnson spent the next 14 years moving from foster home to foster home, dreaming that someday she would open a children's shelter and help other kids like herself.
In May of 2014, that dream came to fruition as she finally opened the doors of Central Texas Table of Grace, a 501(c)(3) non-profit organization that exists to provide emergency shelter services to the foster children and administers a Supervised Independent Living program for young adults aging out of foster care (via our Grace365 program). In 2021, NBC's KXAN recognized Stacy as the "Most Remarkable Woman of the Year" in Central Texas. In 2022, the Texas Women Foundation selected Stacy for their "Young Leader Award," and she was featured by Success Magazine in their inaugural Women of Influence.